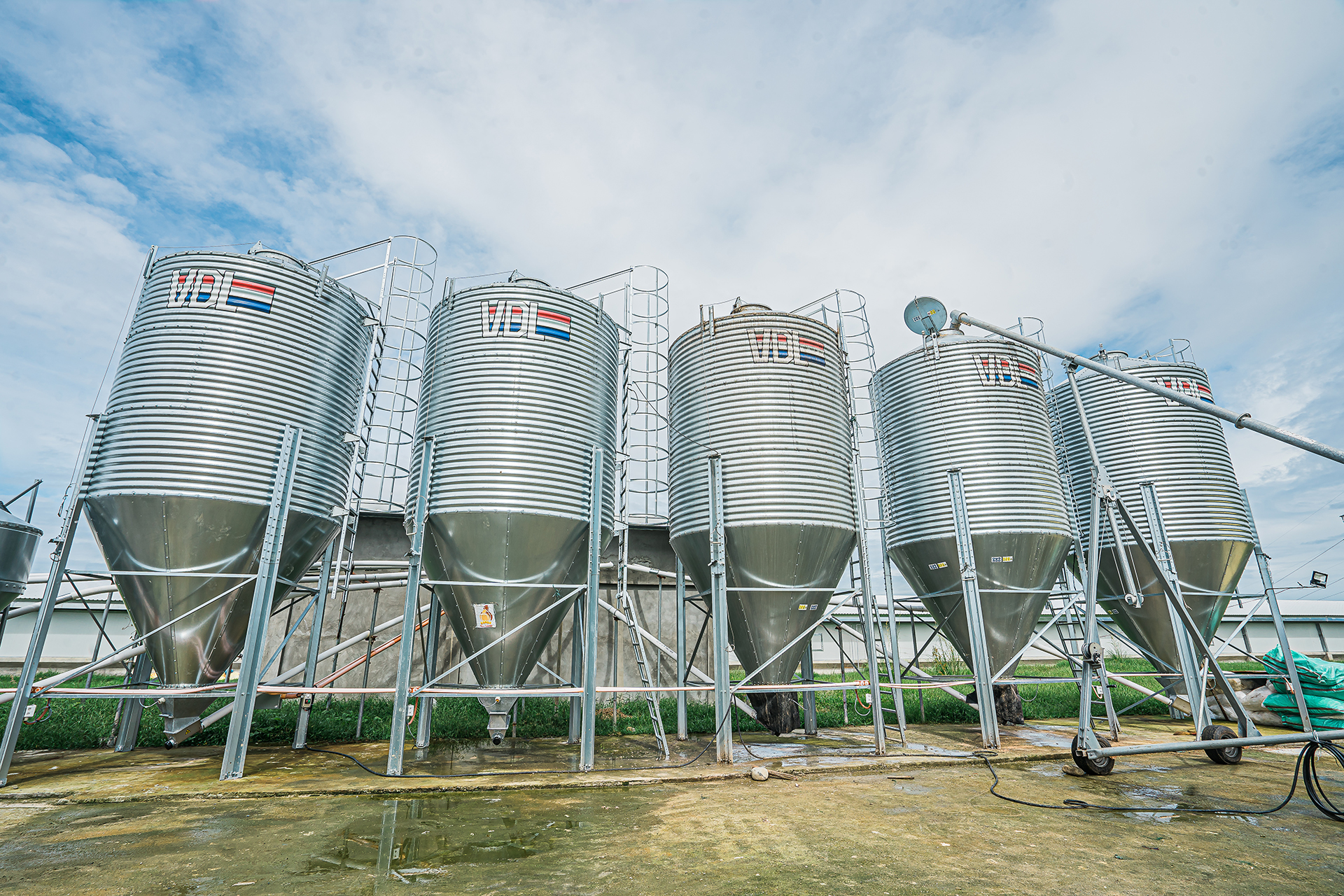 We are a dynamic company committed in providing turnkey agro-industrial business solutions. Prime Agritech Corporation is the "first" fully technical turnkey integrated farm developer in the Philippines, a hassle-free option for investors in putting up production farm and agro-industries. Our projects are designed and geared towards excellent farm performance and long-term effective usage.

Valenta, effective versatility!
Versatile broiler feed pan designed for both restricted and unrestricted feeding.
Low ridge for easy access to feed from day one.
Open design prevents chicks from getting caught inside the feed pan.
Pan design minimizes feed spillage.
Simple 6 position feed level adjustment.
User-friendly, centrally adjustable with the winching system.
Suitable for meal, crumbled and pelletized feed.
Smooth surfaces for easy cleaning and disinfection.
Hinged bottom for efficient cleaning.
Absence of grill
Absence of the grill prevents birds from getting caught inside the feed pan
Feedspace design ideal also for heavier birds
Smooth surface facilitates cleaning and disinfection
Durable
All components are made of high-quality virgin polypropene, guaranteeing long life time
Drive unit standard equipped with motor protection switch and electronic level sensor
Simple control of feed distribution
Central adjustment for high and low feed level position with winching system
6-position feed level ring for accurate and easy feed level adjustment
Design of the pan ridge, inclining pan bottom and 6 wings feed divider prevents feed spillage
The sensor in the control pan secures the continuous supply of fresh feed
Suitable for meal, pelletized and crumbled feed
Options
Plastic feed cut off slide
Anti-swing insert for pan fixation to the tube
Reduction tube for restricted feeding
Flat tube connection for use in cages and alternative systems
Optimum hygiene, easy to clean
Hinged pan bottom allows easy emptying and cleaning of the feed pan
Open pan design simplifies proper cleaning of the complete feed pan
Smooth surfaces easy to clean with a high-pressure cleaner
Rotating of the feed pan facilitates the cleaning when using high-pressure cleaner during washing